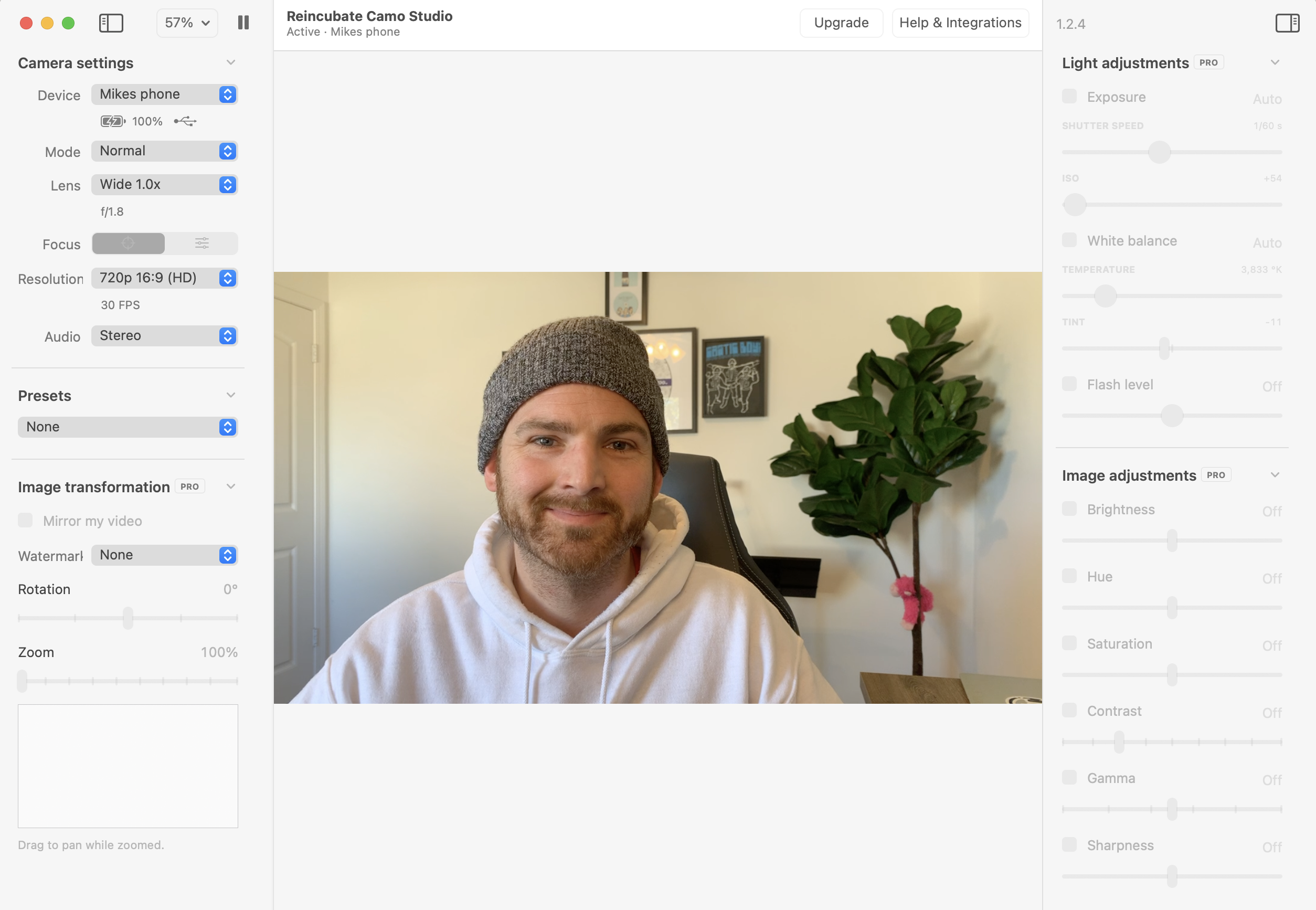 Many of us are "going live" right now. Whether it is hosting webinars, performing, gaming, attending meetings or simply chatting. Let's be real. the Webcam on most of our computers sucks and the quality just doesn't cut it.
While recording a bunch of videos for my online course I realized that the quality from my Webcam on my iMac was quite poor. Not to mention that there were issues with audio sync and lighting. I ended up using my phone to record, using the flash for additional lighting. This led to much higher quality videos.
This got me thinking. If phones have significantly higher quality cameras than our computers, why can't we use our phone as a camera? So I started searching.
It turns out that if you do have a phone kicking around, even an older phone that perhaps you don't use anymore, you can use it as a Webcam. It's as easy as connecting it to your computer and downloading a free app.
The app that I found and I now use in place of my Webcam is called Camo. They have a free version, which is what I currently use. The free version provides 720p resolution and simply requires downloading the app onto your PC or Mac and iPhone (Android coming soon), then connecting the two with a Lightning to USB cord (even a third party cable works).
I have tested this with Twitch Studio, Zoom, StreamYard, Google Meet and a handful of other live stream products and it works effortlessly. The video quality is so good that I actually sold my Logitech Brio and now use my iPhone X as my Webcam. What's really cool is if you have multiple old iPads or iPhones kicking around you can connect them all and essentially change between different "cameras". A great way to find a new use for those old devices.
I currently use the free version which is more than sufficient. There is also a paid version which unlocks some really cool features as listed below.
My hope by sharing this information is to help anyone that have been hesitant to go live due to the quality of their existing Webcam or set up and help them to look great and start streaming. Check out Camo and let me know what you think! If you know someone with a poor quality Webcam that could benefit please feel free to share this with them too.
Enter the code WHPH15 at checkout to save 15% off the paid version of Camo.