The time has come. The latest Apple OS (named Catalina) is now available. Mac users are treated to a variety of new features and apps. Three particular new apps have been added, Apple Music, Apple Podcasts and Apple TV. Yep, iTunes is nowhere to be seen!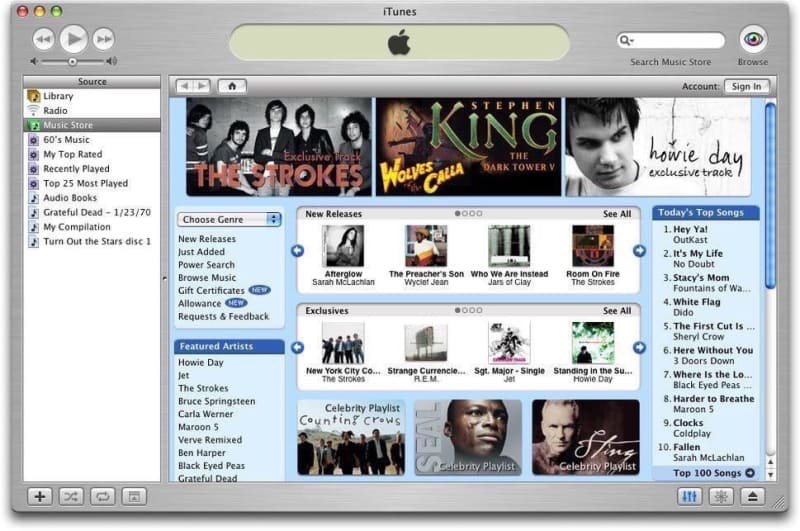 iTunes screen from 2003
iTunes version 12.8 is still available to download for Mac users on an older OS and iTunes version 12.9.4 is still available for PC users. Catalina users who still wish to purchase music can do so in the new Apple Music standalone app, however it is not as obvious and will require some digging. Users can still rip music, and burn cd's using the new Apple Music app.
Here's a quick rundown!
iTunes removed in new macOS Catalina update - for Mac devices only.
Three new apps: Apple Music, Apple Podcasts, Apple TV
Users can still purchase music in new Apple Music App
Users can still rip CD's and burn CD's in new Apple Music App
iTunes is still available for older Mac users
iTunes is still available to download on PC's
Every effort is made to ensure the accuracy of this information. If you see something that looks incorrect please get in touch @askmikewarner.
In other news, Apple have begun talks with Apple (umm) about bundling Apple Music with the forthcoming Apple TV service. This will continue to be updated as new information comes to hand.